新州NSW政府将把西区作为实现在交通枢纽附近开发高层住宅的突破口,并引发了可能缩小在东区开发的担忧。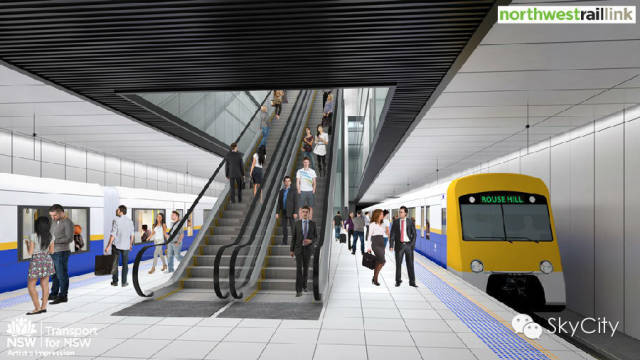 规划厅长Brad Hazzard预计很快将公布在西北铁路沿线推出高密度住宅的计划。
在Epping到Rouse Hill铁路走廊的沿线将修建多至30层的高层住宅。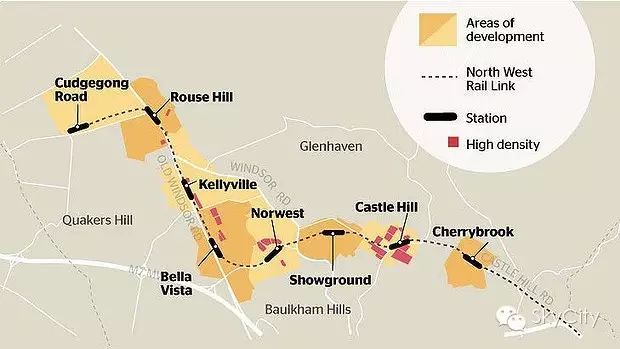 NSW大学的Bill Randolph说西北铁路沿线的土地让政府很容易实施规划和开发。"那里实施新规划的阻力较小,但是在现有居民区开发就很困难"他说。
西北铁路沿线的三个地点Kellyville, Bella Vista和Castle Hill Showground预计将开发为高密度住宅区。
但是在悉尼东区的类似计划仍然处于冻结阶段。东区的市政厅和居民都反对在造价16亿的轻轨沿线兴建高层住宅。在Randwick和South Maroubra兴建更多高密度住宅的计划遭到了社区的反对。
Fairfax无法联系上规划厅长,但是政府的铁路走廊战略已经显示Bella Vista车站附近的土地可能将容纳22层高的高层住宅楼,Kellyville车站附近为20层高的高楼。规划显示将在西北铁路沿线车站附近规划高达30层的高层住宅。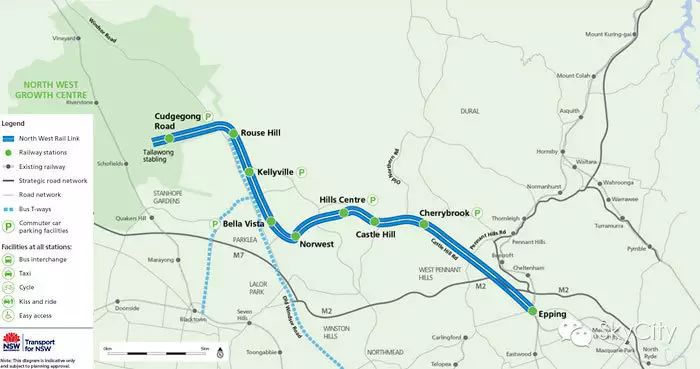 西北铁路线的建设费用庞大, 西北铁路线预计总长度23公里,其中包括起始艾坪(Epping)的15.3公里长的隧道,而在艾坪至劳斯山(Rouse Hill)的区间,还将有6个全新建设的火车站。据悉,西北铁路线的建设预算高达75-85亿澳币.
英文原版:
Brad Hazzard expected to revealhigh-rise plans for North West Rail Link – NSW
April 8, 2014
Leesha McKenny
Urban Affairs Reporter
The state government is turning west to realise its ambition for high-risedevelopment near transport hubs, amid speculation it will scale back its plansfor Sydney's eastern suburbs.
Planning Minister Brad Hazzard is expected to soon unveil his plans for greaterdensity housing and businesses along the North West Rail Link.
Buildings up to 30 stories high could be erected along the rail corridor fromEpping to Rouse Hill. But similar plans to rezone land in Sydney's eastremainfrozen. Councils and residents are resisting the attempt to impose"urban activation precincts" near the $1.6 billion tram line being built fromthe city to Randwick and Kingsford.
Bill Randolph, of the University of NSW City Futures Research Centre, said landalong the north-west rail line was "low-hanging fruit" for the governmentinterms of urban renewal. There's less in the way and they can get on and planand implement stuff a lot quicker than they probably can elsewhere," he said.
Redeveloping existing communities was far more difficult, he said, "but thisis an issue that is simply not going to go away".
Randwick's Liberal mayor, Scott Nash, said the NSW Department of Planning andInfrastructure was due to present the council with a reworked vision foraprecinct in Randwick – but last week's briefing session was cancelled.
The proposal for more density in Randwick – along with another precinct aroundAnzac Parade in South Maroubra – were placed "on hold" for three months inDecember amid a widening political and community backlash.
The Randwick proposal, due to go on public exhibition this month, will now doso in"coming months", the department said.
It advised the council in March that another four to six months were needed tocomplete a transport strategy for South Maroubra.
"I think that the Anzac South [precinct] is off the table, frankly," CrNashsaid. "I think the government's realised it's so hard to justify moreincreases in density over and above what's proposed in our council controls."
City of Botany Bay Councilconcluded another precinct for Mascot had beenquietly abandoned when it wasplaced on hold last year. A council spokeswomansaid it had heard nothing fromthe department in about eight months.
Three council-nominated sites along the north-west rail line – atKellyville,Bella Vista and the Castle Hill Showground – are expected to beredeveloped forhigher density as the region's first urban activation precincts.
The Hills Shire's Liberal mayor, Michelle Byrne, said "we need anannouncementfirst" before she would comment about any plans.
Mr Hazzard was unavailable for comment. But the government's corridor strategyhas already signalled that land around Bella Vista station could accommodatefuture development of up to 22 storeys,or 20 storeys near Kellyville station.
It envisages that the highest future density will be eveloped around theNorwest Station, where there could be towers up to 30 storeys high.
Cr Byrne said the area's population was forecast to increase by 100,000peoplein the next 25 years.
"We think the best way to go to accommodate that growth is to go up and tobuild high density around transport nodes rather than build medium densitythrough out the Hills and altering the character of the area," Cr Byrne said.
Unlike the precincts causing angst in Sydney's east, those nominated by theHillsShire were largely free of existing homes.
Urbanactivation precincts announced last year at North Ryde, Epping, MacquariePark,Lidcombe and Wentworth Point are progressing through the planning process.
A spokesman said the department was still in the process of preparing theRandwick urban activation precinct planning proposals "and felt furtherworkwas required before the plans were presented to council".
如果您已看了很久的房子,却有太多顾虑。
小编认为:选择政府投资力度大,还没经历"升值爆发期"的区域,较早入市,是为上策也。
新一期楼盘预售即将开始,全面开收EOI中……
从我们的官方网站www.iskycity.com.au上注册EOI并成功购买
即送苹果大礼包!
---
也许你朋友也喜欢此文章,加微信与他们分享吧!
搜索微信公众账号 : skycity
扫描屏幕下方: 二维码
SkyCity 澳洲天城
| 02-8068 2782
| info@skycityproperty.com.au
| www.iskycity.com.au